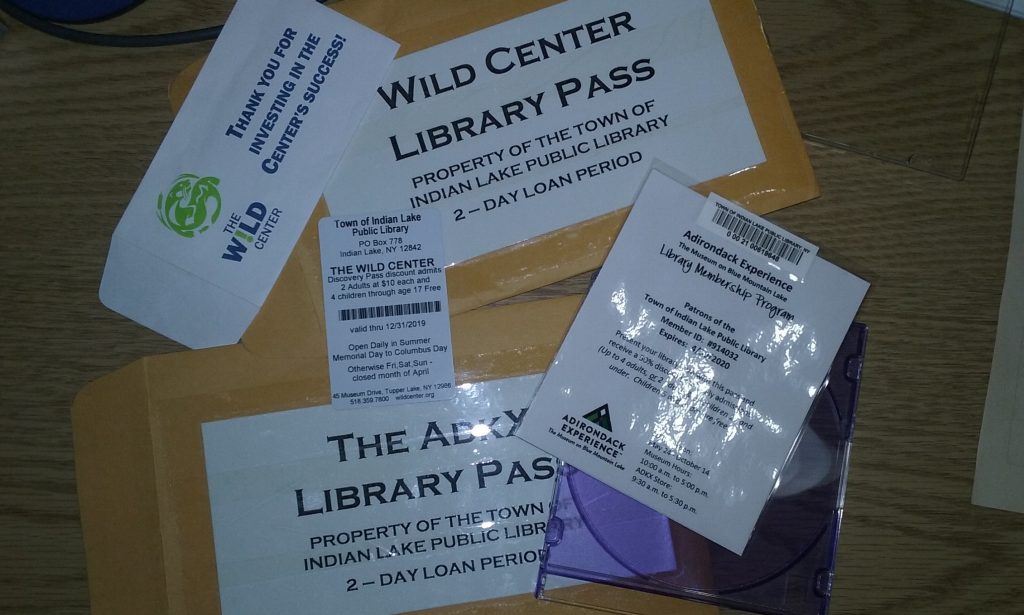 Come into the library and borrow passes which offer discounted entry into the Adirondack Experience in Blue Mountain Lake and The Wild Center in Tupper Lake. All you need is a current Indian Lake Library card to borrow them!
The Adirondack Experience pass allows you to present your library card and pass at the museum in Blue Mountain. You receive a 50% discount on family admissions. (Up to 4 adults, or 2 adults and all children 17 & under. Children 5 and under are free.)
The Wild Center Discovery Pass discount admits 2 adults at $10 each and 4 children through the age of 17 Free. The Wild Center is in Tupper Lake.
These are wonderful opportunities to learn and enjoy more of our Adirondack & natural history.  We hope our patrons will take advantage of these fabulous passes. 
Passes are available for a 2 day lending period, stop in today to check them out! It is possible to reserve the passes for a specific date, on a first come, first served basis. Visit the library or call us (518)648-5444. [Please only reserve one date at a time in order to keep the passes available for other patrons.]