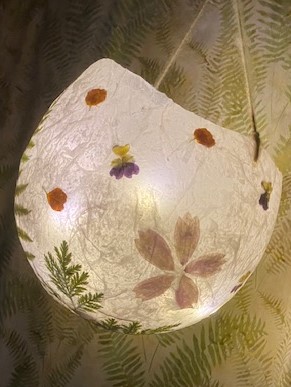 When:
September 9, 2020 @ 6:30 pm – 8:00 pm
2020-09-09T18:30:00-04:00
2020-09-09T20:00:00-04:00
Contact:
Susan Rollings
518-648-5444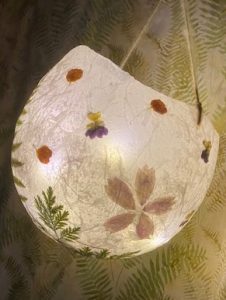 We begin this Fall's Wednesday Night Big Crafty on September 9th with a lesson in making awesome Fairy Globe Lights!  We have room for 20 participants, read on for more details…
Learn the process of creating an ethereal delicate light to enhance your late summer decor. Participants will meet up online to watch a tutorial, chat, and begin their project.  This is a fun family friendly project.
So how will an online craft program work? We don't know!  But we think it'll be fun…
First you'll need to register by filling out the registration form below.  By registering you will receive two things you'll need in order to participate:
The exclusive link to the program which you will join on Wed. Sept. 9 at 6:30 
The materials kits with the unique supplies you'll need to make the light
Kits for this project will be ready to pick up starting Friday September 4th.  You may pick up your supplies anytime during our curbside pick up hours Mondays through Saturday; click here for details on how to do that: https://indianlake.sals.edu/contactless-curbside-service/
While the kits will have the unique supplies, we hope you will have on hand a few basics, these are:
A small collection of plant materials, flowers, petals, leaves, etc, whatever you can find that you can flatten between sheets of newspaper under a book.  Finding this stuff can be a fun activity to do with family. (This is optional, but your lights will look amazing with some floral accents! If you can't find any, let Susan know and she can probably grab some from the garden for you.)
Scissors
A few paper towels or a moist sponge to wipe your fingers
Newspaper or similar to protect your work surface
A disposable cup to dilute glue mixture in
A one inch foam brush or paint brush (doesn't have to be great quality)
A marker, any color
Tape, scotch or masking, just a few pieces will do. Duct tape will due in a pinch.
A collection of small rocks that will be used to weigh down your light while working on it (looks don't matter)
Everything else we will provide!  We have enough supplies for 20 globe light makers, one per participant only, so sign up soon!
New to online programs and not sure how to do a Zoom meeting?  Not to worry! The registration form gives you the chance to ask for our help figuring out Zoom prior to the program!
Zoom links will go out Tuesdays, with a reminder sent Wednesday afternoons.
Here's the form (We promise NOT to share any of your info with anyone):